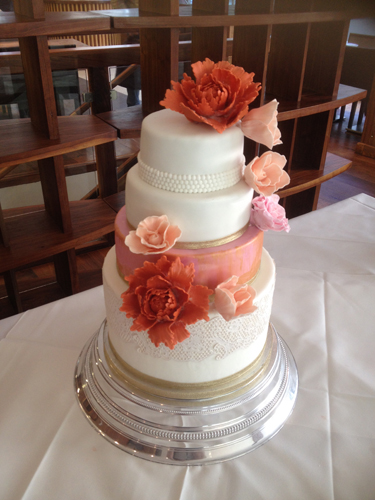 Wedding & Engagement Cakes
Description
When planning your wedding, it is important to make sure that you have the perfect wedding cake.

I will have a full consultation with you regarding your wedding needs and requests, so that we get the design and flavour of the cake right.

You can book in for a consultation and cake tasting by calling or emailing me.