All of the ingredients I use are a high quality, and some of the ingredients are organic, I won't compromise on this, as these are what gives my cakes the lovely flavour I am know for.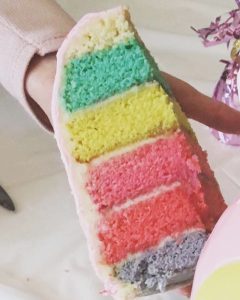 Flavours Include –
Chocolate Cake with creamy chocolate ganache

Vanilla sponge cake with buttercream and raspberry jam (alternative flavour jams can be requested)

Carrot cake with cream cheese filling

Carrot and coconut cake with a cream cheese filling

Red Velvet cake with a butter and cream cheese filling

Banana spiced cake with buttercream

Triple Lemon Sponge cake with a lemon butter cream

Vanilla Bean and chocolate marble cake with a choice of vanilla or chocolate buttercream

Vanilla sponge with orange zest buttercream

Vanilla sponge with crushed Oreo buttercream

Fruit cake with lovely fruits, brandy and nuts
Please note that alternative flavours can be made, and alterations to these traditional cakes may be able to be made as long as it does not compromise on the flavour I provided.
Please ask for any changes and we can discuss.