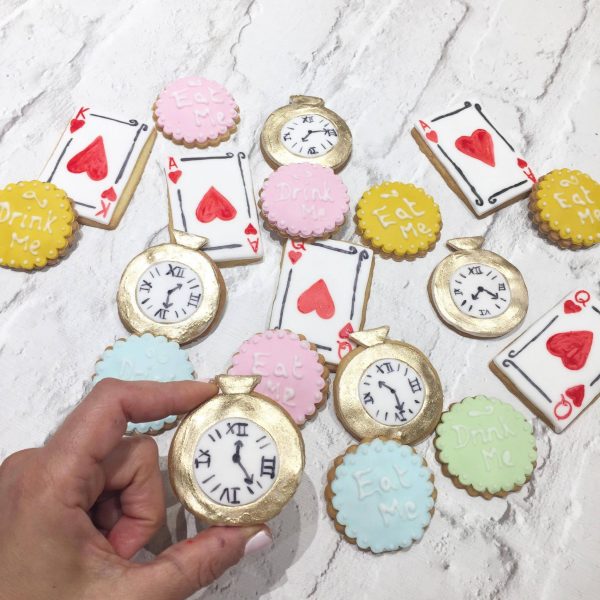 Biscuits
Description
Biscuits are a popular choice for gifts, wedding favours, large corporate events or just a box for yourself…..
My main biscuits are a shortbread base with a fondant topping.
Biscuits can be customised to your particular style needed or to match a themed event. They can also be stamped with a personal message.
Please ask for more details for customisation.
Seasonal biscuits will also be available such as gingerbread. Please as for more information.
Prices
Plain fondant covered biscuits with personal stamping
– Box of 24 large biscuits – £38
Comes boxed up with a ribbon
– Box of 30 medium biscuits – £38
Comes boxed up with a ribbon
– individual large biscuits wrapped in a cellophane bag with a ribbon – £1.50
Biscuits with patterned design
– Box of 24 large biscuits – £50
Comes boxed up with a ribbon
– Box of 30 medium biscuits – £50
Comes boxed up with a ribbon
– individual large biscuits wrapped in a cellophane bag with a ribbon – £2